St. Pete Pitch Night Participants Announced!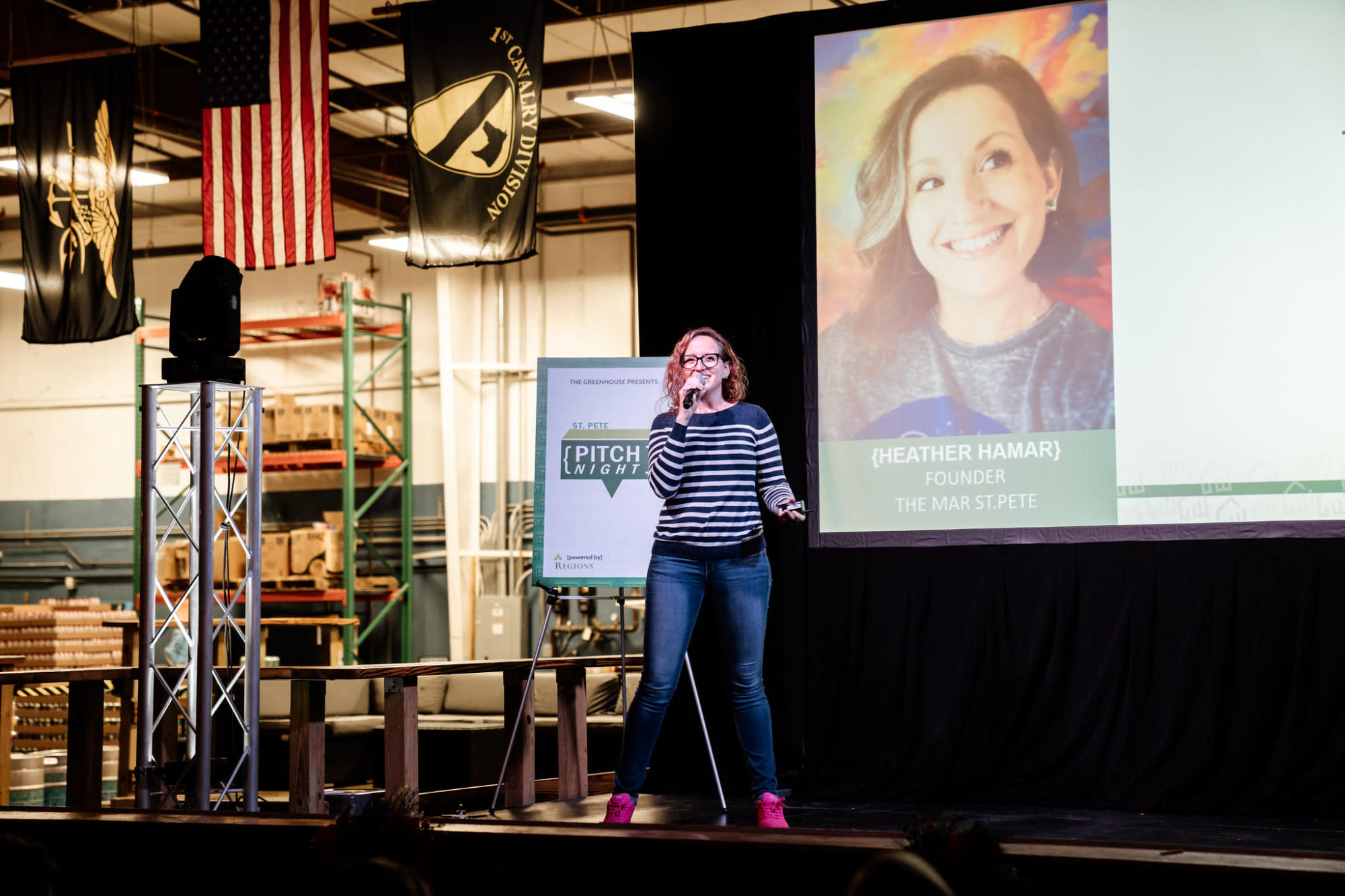 ST. PETERSBURG, FL (May 5. 2022) – St. Pete Pitch Night is back! On May 17, five local entrepreneurs will present their startups to a live audience and a panel of five judges for the chance to win $5,000 towards their business. Each entrepreneur will take the stage for 6 minutes to explain how their business will help serve the St. Pete community through its innovative products and/or services. This friendly competition held at 3 Daughters Brewing brings together our community for a night of connections and celebrations of the St. Pete entrepreneurial spirit.
Join The Greenhouse at 3 Daughters Brewing to cheer on the following five local entrepreneur participants that were selected to pitch: Fungible Chocolates, MetArena, AppyHour® Inc., Shamrck, and Swingin Stix: A Matchmaking App for Golfers
St. Pete Pitch Night focuses on showcasing, elevating and seeding community-based businesses. The Greenhouse is proud to partner again with Regions Bank to bring back the first round of St. Pete Pitch Night 2022, where five local start-ups can win $5,000 in funding to accelerate their business growth.
When: May 17, 2022, 5:30 – 7:30 PM
Where: 3 Daughters Brewing
222 22nd St S, Saint Petersburg, FL 33712
Register for this FREE event here: https://bit.ly/38KQm1o
For More Information:
Visit stpetegreenhouse.com/pitch or contact lfrawley@stpete.com