TRAVEL CONSULTANTS for Travel Agency Selling Air, Land and Sea Travel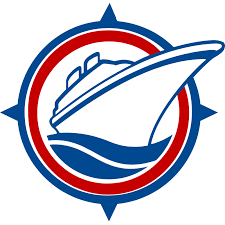 Images
Additional Info
Job Type : Contract
Preferred Qualifications : An interest and passion for travel, whether by air, land, or sea, is a plus. Travel Consultants complete travel inquiries from those already expressing an interest in travel, using skills and training provided through a training program with the travel agency.
Job Benefits : Flexible hours and location for completing the travel plans of others. Access to best rates for air, land, and sea to consultants, their family, and friends. Heavily discounted cruises and other perks the consultant can use for personal use.
Needed Availability/Scheduling : All types of travel is growing after Covid, so the need is urgent and ongoing for those interested to take the basic training, and start as soon as they are done.

Hours of the travel agency store are 10-6 Monday through Friday, and 10-4 on Saturdays, but consultants can do their consulting after hours and outside agency hours, so long as the traveler clients are having their travel plans thoroughly and in a timely way.
Preferred Experience : No prior travel industry knowledge is required, but is an added benefit. Kay is a love of all things travel, and wanting to help those already eager to travel have their travel ideas and dreams become reality with the skill of a trained travel consultant (training through Expedia Cruises).
Type of Location : One location
The Location(s) (N/A if not applicable) : 909 Central Avenue, St. Petersburg, FL 33705
Pay/Salary : Paid commission based on percentage of sales leads completed, with a healthy starting commission that grows by 2% at each sales goal achieved. The more effort and satisfied you make the travelling clients the more opportunity for unlimited growth and $$$
Employer contact information : Owner James Kay at 727-289-6262 or jkay@expediacruises.com
COVID-19 mask requirement? : No, we do not require employees to wear a face mask.
COVID-19 vaccine requirement? : No vaccine required