Yoga in the Courtyard: A Spooky Season Practice with Vanessa Autrey
Saturday, October 29, 2022 (9:00 AM - 10:00 AM) (EDT)
Description
It's just a bunch of Hocus Pocus, baby!

Join us in Tombolo's Courtyard for a spooky good time!
Local Author of the best-selling book The Art of Balancing Burnout, Vanessa Autrey, will lead us through different yoga poses, with focused intention and mindful movements. Come as you are or dress up in your favorite Halloween attire!
All are welcome, and no previous experience necessary.
BYO mat, water and a towel!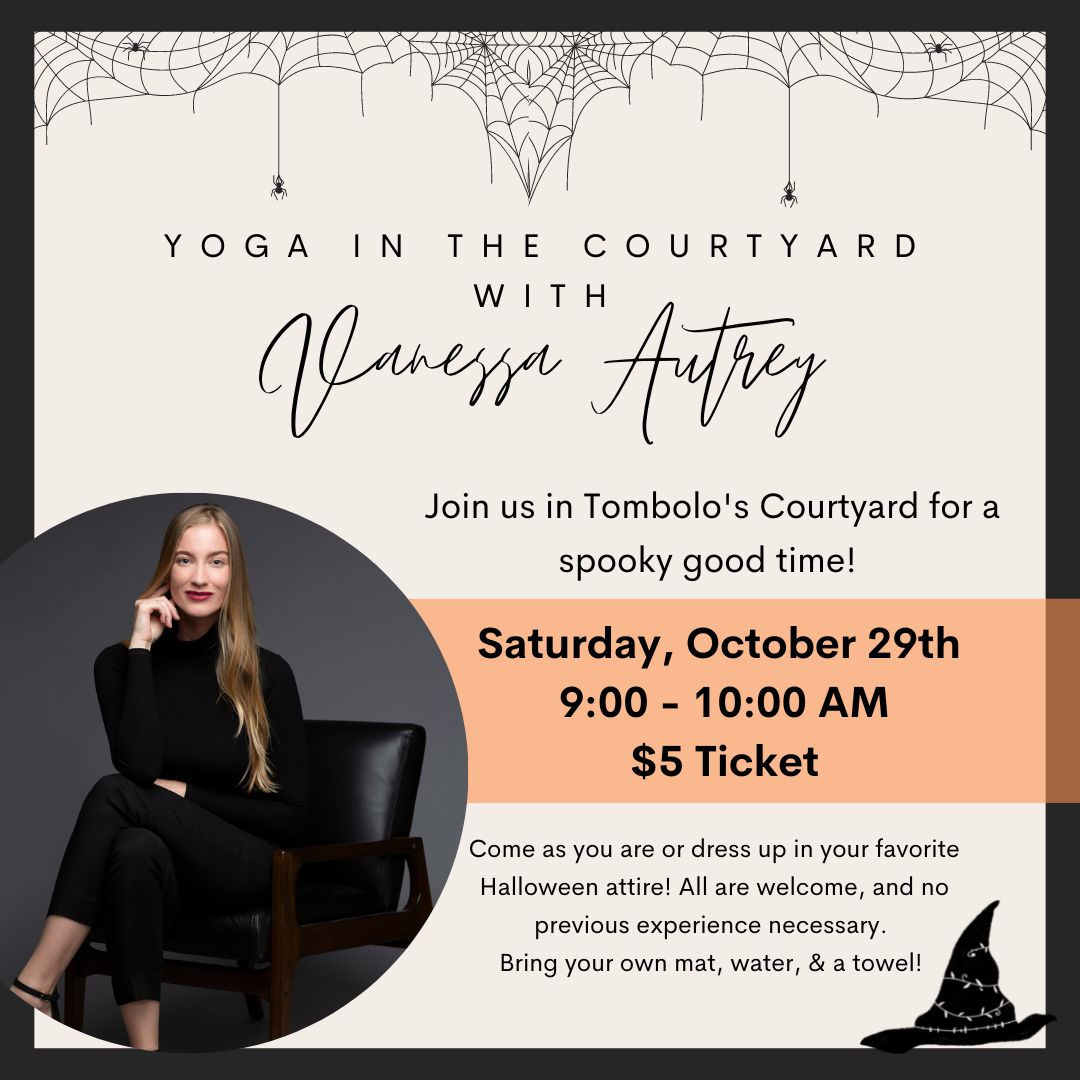 Vanessa Autrey is the best-selling author of The Art of Balancing Burnout. She is deeply engrained in her local community, and believes good relationships are more precious than gold.

In addition to launching The Outlier Foundation, a start-up non-profit in St. Pete, Vanessa has been ranked in the top tier of executives in her field. As a motivated sales professional, she walks the fine line between corporate excellence and living a balanced life.

Renowned for her empathy and natural gift of speaking to the heart, Vanessa is also a certified Yoga Instructor, having been taught by some of the most experienced Yoga professionals in the world.

Vanessa focused on inspiration, personal development, wellness and healthy living.
Saturday, October 29, 2022 (9:00 AM - 10:00 AM) (EDT)
Saturday October 29, 2022 | 9:00AM - 10:00AM
Categories
Community
Educational
General