Tombolo Presents Blissful Thinking: An Evening with L. L. Kirchner
Tuesday, September 26, 2023 (7:00 PM - 8:00 PM) (EDT)
Description

Local author, journalist, and award-winning screen writer L.L. Kirchner has lived a life in search for nirvana. That search took her from university halls in the Persian Gulf to the streets of Manhattan to a sex cult in India.

In her stunning new memoir Kirchner chronicles her journey to recovery from substance abuse, the abrupt ending to her marriage, and finding a life grounded in physical and spiritual wellness. Tombolo is thrilled to welcome her to to bookstore to share more of this journey with our readers!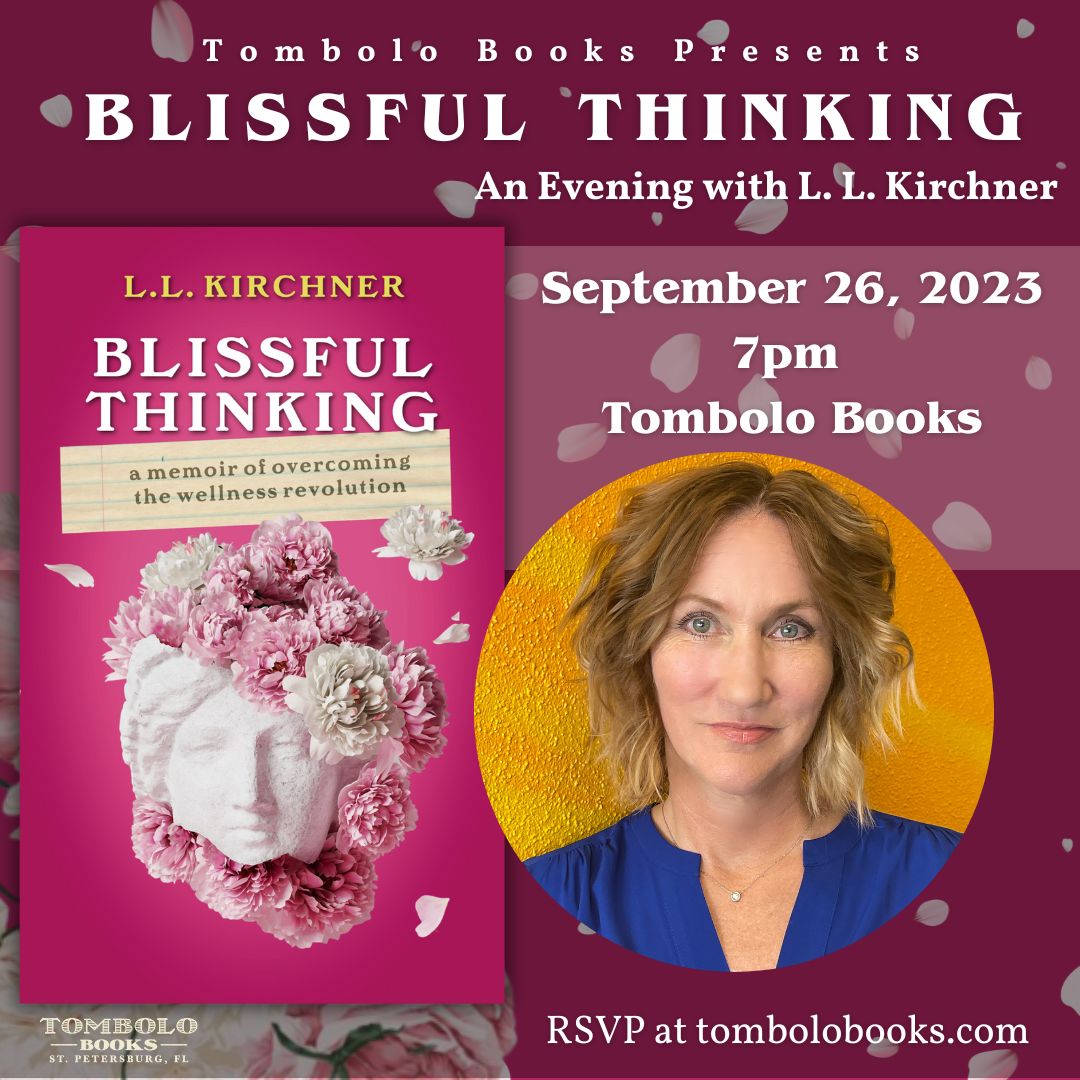 An award-winning screenwriter and author of American Lady Creature: (My) Change in the Middle East, named one of Bustle's "11 Books to Battle the Blues," L.L. Kirchner was once simultaneously the religion editor for an LGBTQIA+ paper, dating columnist for an alt newsweekly, and the bridal editor for a society rag.
Her work can be found in The Washington Post, The Rumpus, and Salon among numerous others.
She lives in Florida with Hartley and her favorite husband. More at www.LLKirchner.com. On socials everywhere @llkirchner_.
Pricing
The event is free but please RSVP via the link provided so we know to expect you!
Tuesday, September 26, 2023 (7:00 PM - 8:00 PM) (EDT)