Inside St. Pete
Friday, December 1, 2023 (8:00 AM - 5:30 PM) (EST)
Description
Inside St. Pete is a one-day welcome to newcomers and long-time residents looking for a deeper discovery of St. Pete. On this multi-stop tour, attendees will get an exclusive view of our city's history, current events, and institutions. The program is hosted by the Leadership St. Pete Alumni Association and the St. Petersburg Area Chamber of Commerce. Sponsorships available!
SOME HIGHLIGHTS OF THE TOUR:
8:15 am - 9:15 am | Breakfast at the University of South Florida St. Petersburg's waterfront campus with a welcome introduction from:
Chris Steinocher - President & CEO, St. Petersburg Area Chamber of Commerce
Mayor Ken Welch - City of St. Petersburg
Chancellor Christian Hardigree - USFSP
Jason Jensen - 2023 St. Petersburg Chamber of Commerce Chairman & President/CEO of Wannemacher Jensen Architects
Sheron Brown - Foley & Lardner (Event Supporting Sponsor)
9:15 am - 10:15 am | Overview of St. Pete History with Rui Farias - Executive Director, St. Pete History Museum
10:15am - 10:45am | St. Pete by the Numbers with:
Mike Swesey - CEO, Economic Development Corporation
Caleb Peterson - Senior Business Development Manager, Visit St. Pete Clearwater
11 am - 12:15 pm | Panel on Key Issues in St. Pete with:
Jay Miller - President, J Square Developers
Brad Miller - CEO, Pinellas Suncoast Transit Authority
Liz Abernethy, Director of Planning and Development Services, City of St. Petersburg
Jason Mathis, CEO, St. Petersburg Downtown Partnership
Kevin Hendrick, Associate Superintendent, Pinellas County Schools
Brandi Gabbard, City Council Chair to moderate
12:30 pm | Lunch at Maritime & Defense Technology Hub with:
Rich Lesniak - Manager, Albert Whitted Airport
Dave Wirth - Planning Manager, Enterprise Facilities
1:15 pm | Maritime and Defense Technology Hub tour with Alison Barlow - Executive Director, St. Pete Innovation District
2:15 pm | Tropicana Field at the Budweiser Porch with:
Brian Auld - Co-President, Tampa Bay Rays
Melanie Lenz - Chief Development Officer, Tampa Bay Rays
3:15 pm | Tour of the Deuces moderated by Veatrice Farrell - Director, Community Foundation of Tampa Bay
3:45 pm | Imagine Museum tour & panel with:
Terry Marks - CEO, St. Petersburg Arts Alliance
David Flatt - Executive Director, Imagine Museum
Duncan McClellan - Glass Artist and Gallery Owner, Duncan McClellan Gallery
5:15 pm | Bayboro Brewery happy hour and networking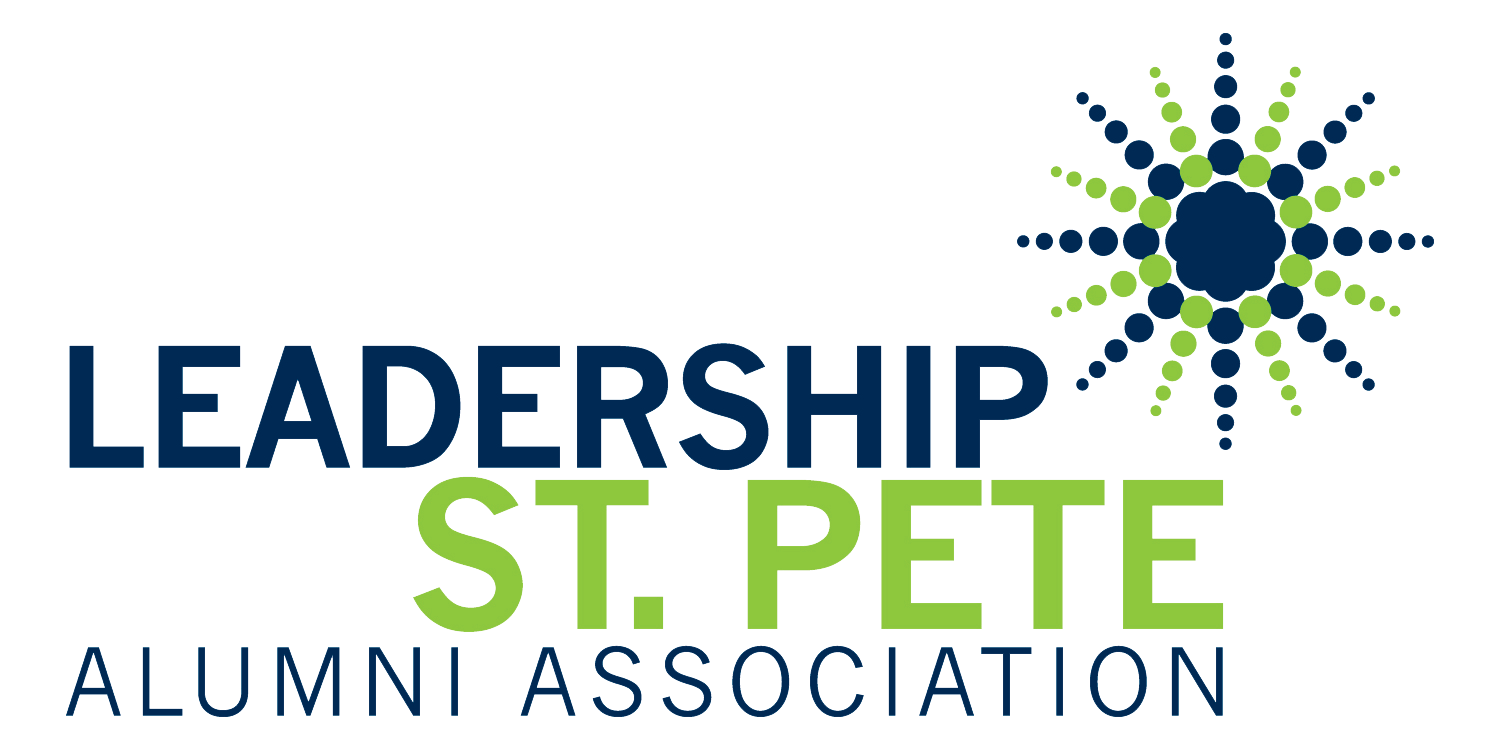 Sponsored By:
Thank you to our venue hosts!
Thank you to our food and beverage sponsors!
Refund Policy: Full Refunds will be given 60+ days out, 50% refunds will be given 30-60 days out, no refunds will be given within 30 days of the event.



Saint Petersburg

,

FL

33701

United States



Event schedule and details coming soon!
Friday, December 1, 2023 (8:00 AM - 5:30 PM) (EST)
Categories
Conference
Advocacy
Ambassador
Community
Educational
General
Green House
Leadership St. Pete
Membership
Networking
SPYP
Tourism