Holiday Lights Immersive Experience at Fairgrounds St. Pete
Tuesday, November 22, 2022 12:00 PM - Sunday, January 8, 2023 7:30 PM (EST)
Description
Experience a sparkling spectacle of immersive art & whimsical lights during our inaugural Holiday Lights Immersive Experience.
Dazzle your date at the Mermaid Star Motel or have an afternoon of family fun at this immersive light experience - perfect for all ages.
Available for a limited time only. Get your tickets today!
Fairgrounds St. Pete is an indoor, interactive, explorable art and technology experience in St. Pete, Florida.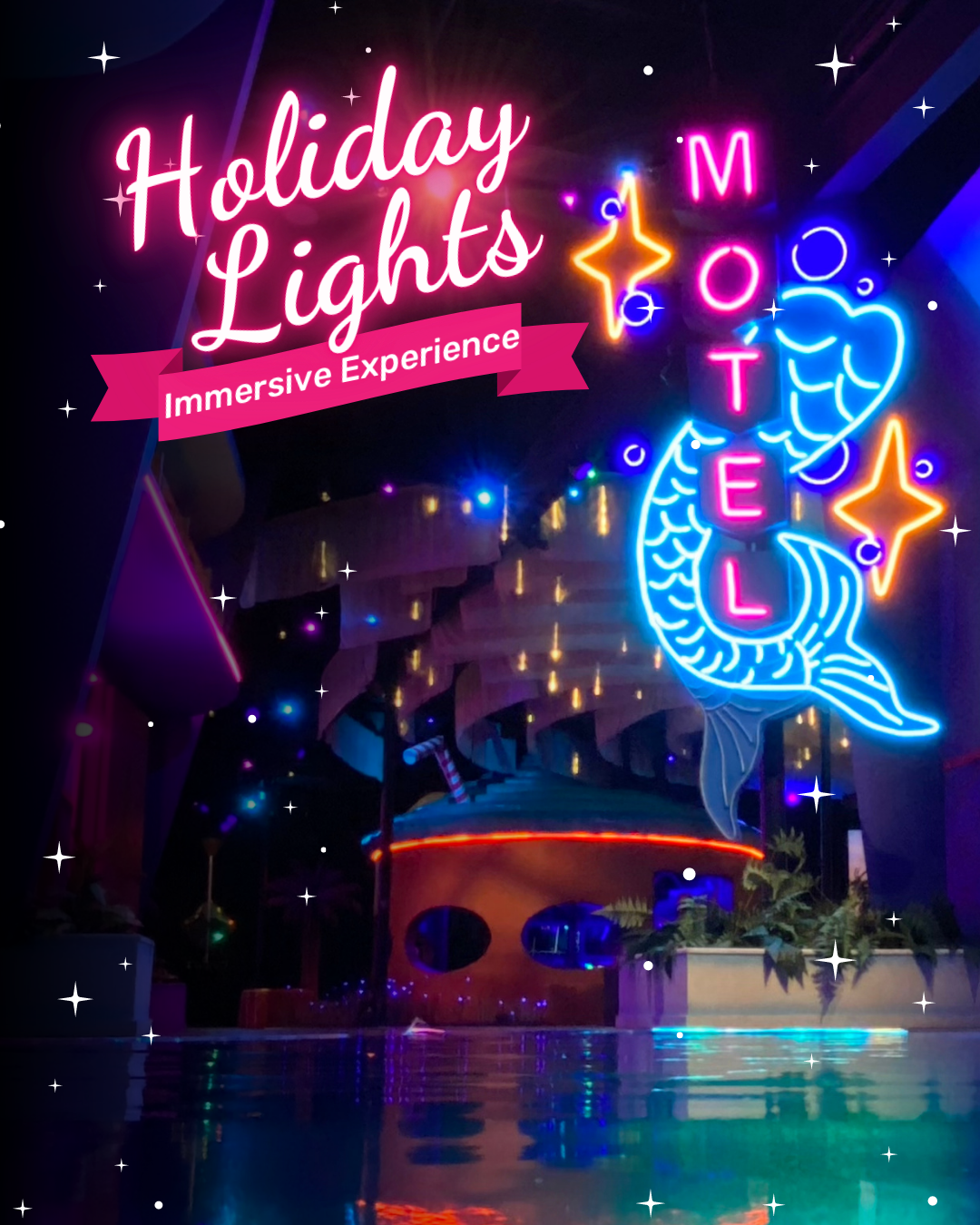 Pricing

Tuesday, November 22, 2022 12:00 PM - Sunday, January 8, 2023 7:30 PM (EST)
Thursday 12PM–7:30PM


Friday 10AM–10:30PM

Saturday 10AM–10:30PM

Sunday 10AM–7:30PM
Additional Open Dates:
Tuesday, November 22, 2022 12:00 PM-7:30 PM
Wednesday, November 23, 2022 12:00 PM-7:30 PM
Thursday, November 24, 2022 CLOSED
Saturday, December 24, 2022 10:00 AM-4:30 PM
Sunday, December 25, 2022 CLOSED
Monday, December 26, 2022 12:00PM - 7:30 PM
Wednesday, December 28, 2022 12:00 PM-7:30 PM
Saturday, December 31, 2022 10:00 AM-4:30 PM
Sunday, January 1, 2023 10:00 AM-7:30 PM
Wednesday, January 4, 2023 12:00 PM-7:30 PM