Community Conversation w/ the African American Heritage Association - Takin' it to the Streets
Wednesday, December 7, 2022 (6:30 PM - 7:30 PM) (EST)
Description
Tombolo Books and the African American Heritage Association present Community Conversations
Please register HERE for a link to the event.
Join members of the Structural Racism Study team and the Takin' It To The Streets Outreach Team for this essential conversation on the perpetuation of structural racism in our city.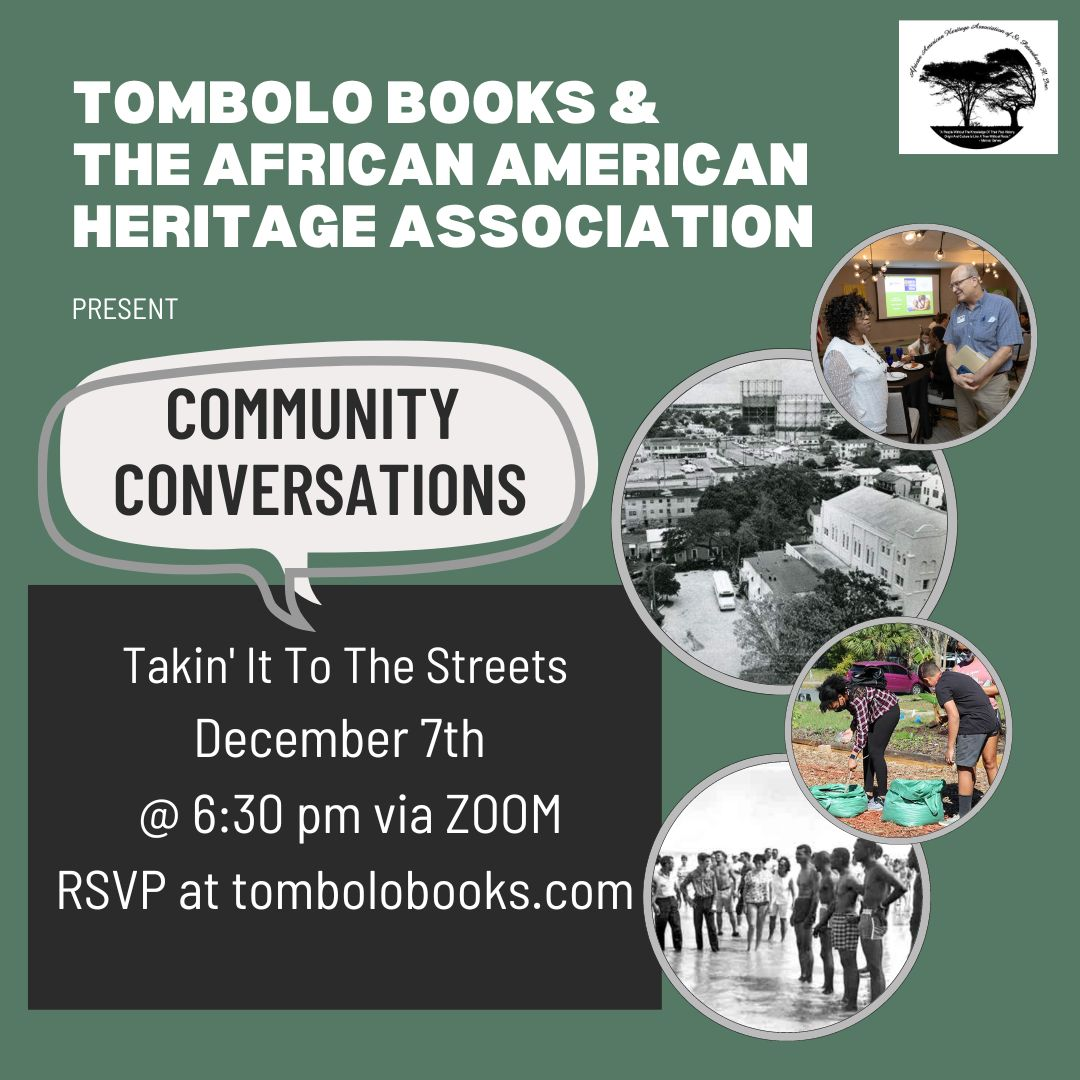 Takin' It To The Streets is intended to raise community awareness about "the unacceptable policies, practices, decisions, and abuses of power that served to reinforce unequal treatment and inequitable outcomes for Black residents", using the Structural Racism study commissioned by the City of St. Petersburg.
It will engage community residents and other stakeholders in exploring the broad impact of structural racism which led to and continues to perpetuate and ensure the continued marginalization of Black and other people of color in St. Petersburg and to be involved in identifying opportunities and ideas for improvement. It may also galvanize support for the recommendations included in both the study and the resolution declaring racism a public health crisis passed unanimously by City Council last year.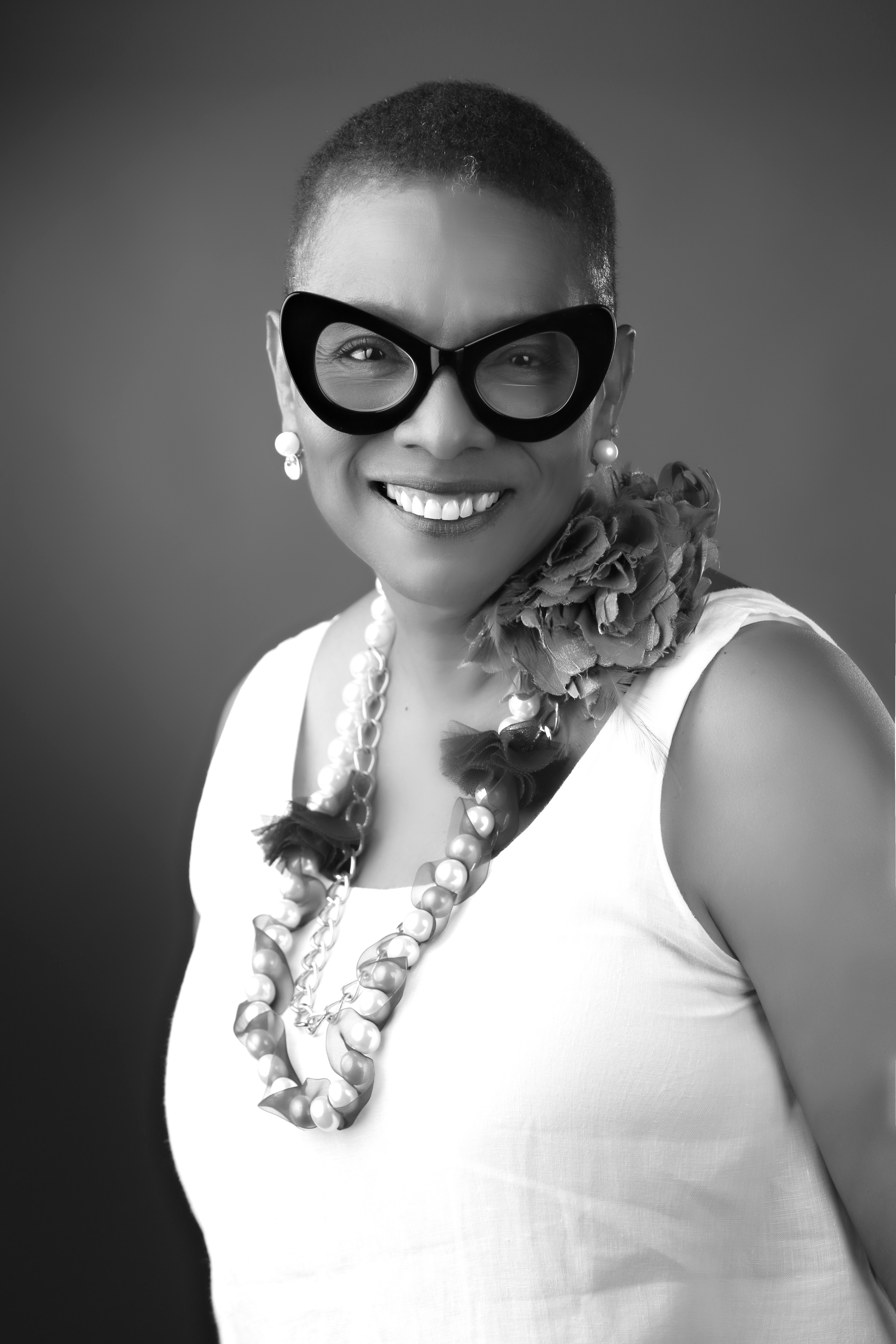 Gwendolyn Reese is the President of the African American Heritage Association and the Program Coordinator of the Black Health Equity Alliance.

She is also CEO of Peaten Reese Peaten Consulting, Inc. Heavily involved in the community, she serves on the St. Petersburg Community Planning & Preservation Commission and co-chairs the Community Remembrance Project Coalition Pinellas Remembers.

In 2015 Ms. Reese was the recipient of the 2015 MLK Leadership Award presented by the National Council of Negro Women and was recognized by Congresswoman Kathy Castor for more than 40 years of community activism and leadership. In 2021, Reese received a key to the city, presented by then-Deputy Mayor Dr. Kanika Tomalin for her "indelible impact on the Sunshine City" as a result of their commitment to preserving, writing, and telling a history of the city imbued with truth and inclusive of "too often excluded perspectives."
Nikki Gaskin-Capehart is a native of St. Petersburg, Florida, where she lives with her family. She is a semi-retired consultant who recently wrapped up eight years of service with the City of St. Petersburg after being appointed by Mayor Rick Kriseman to serve as the Director of Urban Affairs. Nikki is a change agent with a comprehensive background in the private, public and non-government sectors. She has strong entrepreneurial and intrapreneurial knowledge and skills helping to coach youth and adults in leadership development with a focus on emotional intelligence. She is a graduate of the University of South Florida for both undergraduate and graduate degrees and several leadership development programs.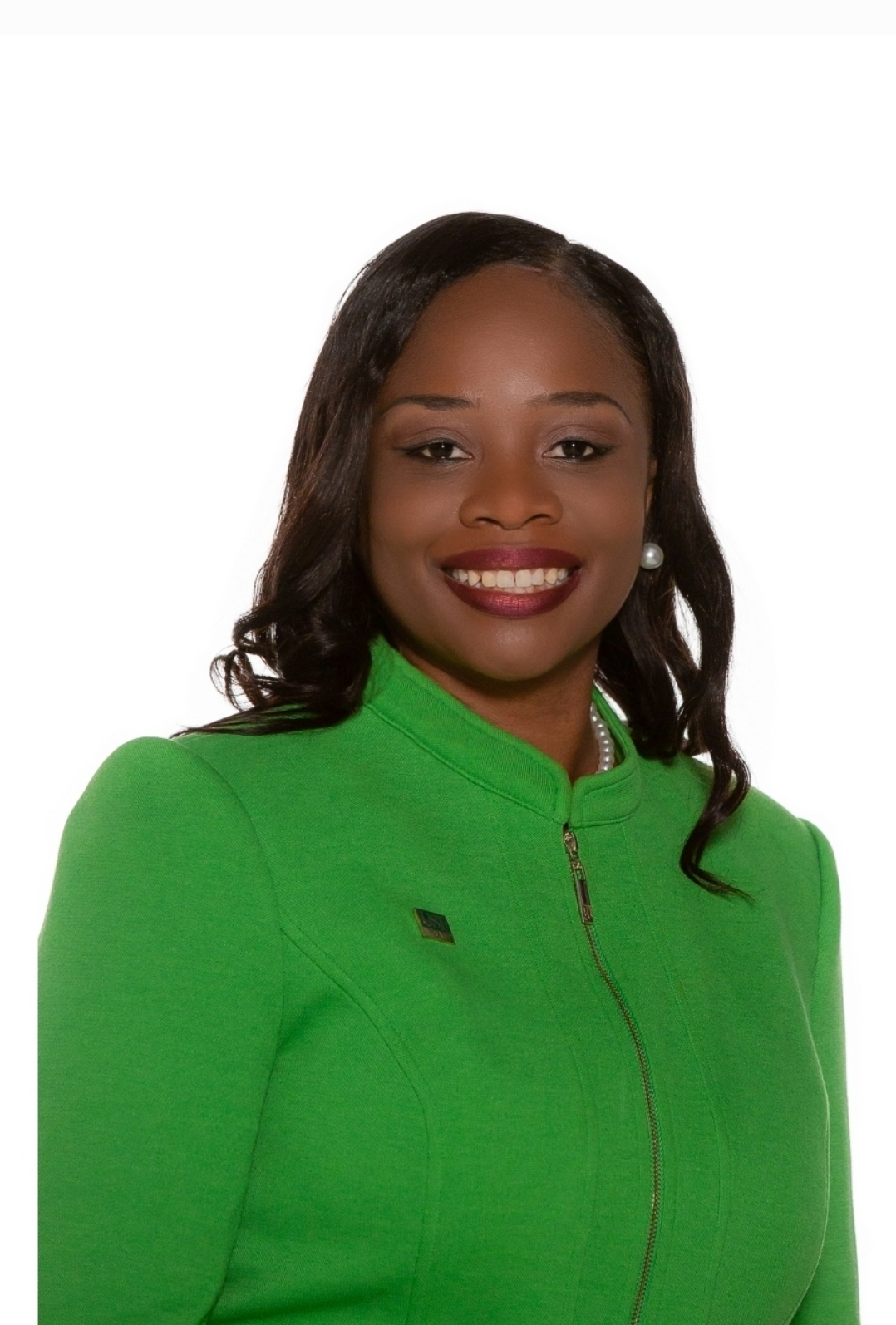 Dr. Ruthmae Sears is an associate professor for mathematics education, associate director for Coalition for Science Literacy with a focus on inclusive excellence, and lead faculty facilitator for the inclusive and equitable pedagogy program at the University of South Florida. Her research focuses on curriculum issues and systemic changes in K-20, the development of reasoning and proof skills, clinical experiences in secondary mathematics, and the integration of technology in mathematics teaching and learning. She has presented nationally and internationally and has published in leading mathematics education journals.
Pricing
Free and open to the community.
Wednesday, December 7, 2022 (6:30 PM - 7:30 PM) (EST)
Wednesday December 07, 2022 | 6:30PM - 7:30PM
Categories
Community
Diversity
Educational
General