Topgolf St. Petersburg Now Hiring!!!!!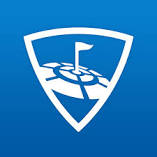 JOIN OUR TEAM

LOOKING FOR A NEW OPPORTUNITY? WORK HERE !

APPLY ONLINE AT
topgolf.com/careers
Topgolf St. Petersburg has started our hiring process. We are currently accepting applications for:
Bar Back
Bartender
Busser
Cook
Dishwasher
Drink Runner
Facilities
Food Runner
Guest Service
Porter/Housekeeper
Server
_____________________________________________________________
A Commitment to Play & Work Safely
Competitive pay
Flexible scheduling
Total Health Benefits
Discounted F&B and apparel
Free family meals & game play
APPLY ONLINE AT
topgolf.com/careers
Additional Info
Job Type : Part-time, Full-Time
Preferred Qualifications : -Must be 16+ for all positions
-Must be 18+ for any alcohol service or State / Federal Laws
Job Benefits : -Flexible Hours
-Playmaker Discounts
-Free Topgolf Game Play
-PTO (FT)
-Insurance (FT)
-401K (FT)
Needed Availability/Scheduling : Must be flexible with scheduling
Preferred Experience : We are flexible with all levels.
Type of Location : One location
The Location(s) (N/A if not applicable) : N/A
Pay/Salary : Varies by location
Employer contact information : topgolf.com/careers
COVID-19 mask requirement? : No, we do not require employees to wear a face mask.
COVID-19 vaccine requirement? : No vaccine required